We are now under new management & ownership
Ready to serve our customers in the best way possible!
Cofield / Airforce Heating & Air is proud to be a Bryant Factory Authorized Dealer. Our technicians take pride in their work and make sure it is done right the first time. We are a member of the Better Business Bureau with an A+ rating and our team of NATE certified technicians all receive regular industry training to update their skill set. Contact us for more info on how we can help you!
Cofield Comfort Systems Acquired By Airforce Heating & Air
For many years, Cofield / Airforce has been synonymous with excellent quality and service. We recently were acquired by Airforce Heating & Air. Our range of services has grown to meet today's ever-changing demands, continuously adopting the latest energy-efficient technology. With years of experience to draw upon, Cofield Comfort Systems has perfected Heating, Ventilating, and Air Conditioning (HVAC). We provide excellent service on installations and repairs. Serving West Georgia and East Alabama. We work with you to make your house a clean, comfortable oasis.
Residential
Air conditioning and heating installation, service, repair, and replacement,
Commercial HVAC
Full line of products and services to ensure precise temperature control, superior air quality, and overall facility efficiency.
New Construction
Whether you're building relocating, remodeling, or just adding on, let us save you time and money.
Maintenance Agreements
Pre-scheduled maintenance to help you save energy and money, so you can stay comfortable all year.
Air Conditioning Installation
Cofield / Airforce partners with Bryant Heating & Cooling to provide our valued customers more cooling power for the money spent on electricity.
AC Repairs
AC repair services in West GA + East AL and surrounding areas. We know how to fix your AC system correctly the first time so you can be cool again quickly.
Cooling Maintenance
Our AC maintenance can help to determine whether your existing system can still achieve consistent, comfortable temperatures in all areas of your home or business.
Heating Installation
We pledge to select equipment for your home that is not only energy-efficient and environmentally friendly, but easy to operate.
Heating Repair
Our experienced technicians handle performance issues quickly, efficiently, and with robust solutions that resist repeat problems.
Attic Insulation
Our blown-in fiberglass insulation is easy to install without ripping out walls or floorboards. and lowers your costs by slowing external heat transfer.
Duct Modification
Our proven air duct modification and improvement process can increase the efficiency of your home's air distribution by up to 80%, meaning lower costs and increased comfort for your home.
Duct Cleaning
Professionally cleaning your systems ventilation system reduces dust and allergens that you breathe. Removing the build-up of dirt and blockages in your ductwork also improves airflow to increase efficiency.
Crawlspace Encapsulation
Encapsulating crawl spaces is a great solution for avoiding indoor moisture issues. Adding a vapor barrier will increase your indoor air quality and make energy improvements inside your home.
Schedule Appointment Now
Please pick a date and time below to schedule your appointment. If you have any questions, please contact us. We look forward to seeing you soon.
Special offer rebates available on new installs for eligible customers
Ask our team how you can get a rebate from Diverse Power when you install a new, energy efficient system today.
CUSTOMER REVIEWS
Our technician Josh was a very pleasant and respectful young man. He's very knowledgable. He did a great job and made sure everything was correct.
Vera G
I've thought that not many repairmen want to fool with us older folks, however, your goodness has restored some of our faith in humanity! Dependable, reliable, and trustworthy!
Katie W
Their technicians are very knowledgeable, clean, and courteous, and very considerate to you and your home.
Ron C
Our Qualifications and Partners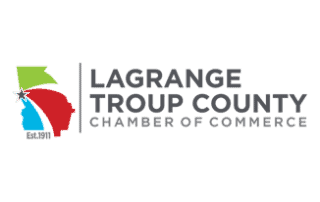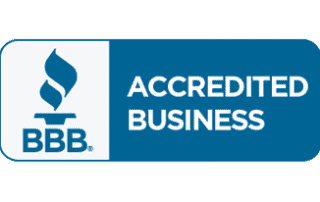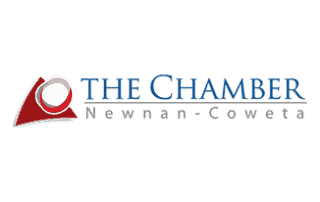 How to decide between new HVAC system quotes
There are a lot of options when it comes to heating and cooling systems, but choosing is made easy by answering a few simple questions.
What system is right for me?

There are many configurations of HVAC systems, but the basics for heating include heat pumps and forced-air furnaces, as well as central cooling systems and heat pumps for cooling. Our team is happy to explain the differences and help find the optimal system for your application.
What HVAC add-ons do I need?

Add ons are a personal preference, and include things like air cleaners, UV lamps, and humidifiers. Our team can walk you through your options if you'd like to learn more about available add ons.
How much will it cost?

We can work up a free installation quote based on a few simple questions, like what is your current setup and what size system will you need. Click "Book Now" to let our team walk you through the process.
What size HVAC system do I need?

You can get a rough estimate by looking at the square footage of your house, then use a general guideline chart to calculate the BTU's needed for your system.
What is better: straight cool or heat pump?

Although each is a method of heating, heat pumps differ from straight cool systems. Heat pumps provide a cooling cycle during the colder winter months and absorb heat from the outdoors and bring it inside. Straight cool systems on the other hand only include one cooling cycle but can include electric strip heating.